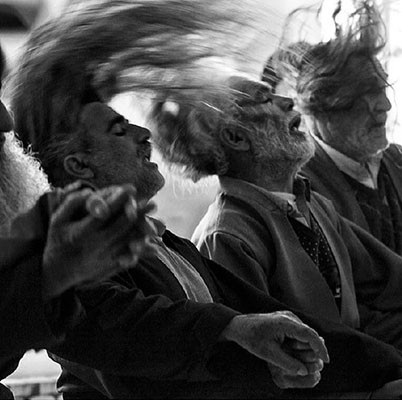 Music, Dance and Sustainable Cultures
A research program and network proposal
This is an outline for a course, a research program and/or network.
'Music, Dance and Sustainable Cultures' intends to safeguard, foster and promote cultural diversity in music and dance as fundamental ingredients of healthy, lively and sustainable communities.
It sees music and dance as means of communication, as expressions of interdependence and connectedness, as links to an integrated, thus integrative understanding of the world, and as roots for community building.
To sum it up: Music and Dance are a celebration of life in all its complexity.
In most sustainable cultures we find a rich tradition of oral story telling, music and dance that serves as the main communicator of how people relate to the place/the world in which they live.
Interdependence, improvisation and spontaneity – these qualities seem to have a valuable place in those societies.
However, sustainable cultures, being mostly cultures of indigenous people, have been marginalized if not extinguished by expansion and growth-oriented societies.
This research project helps to safeguard and empower still existing traditions, as well as contemporary developments and intends to cristallize and understand the way in which they serve the maintenance of healthy, integrated cultures.
It intends to make cultural diversity of music and dance accessible, and to point out the impact and importance of music and dance for sustainable cultures.
It will inquire into the interwoven nature of local music and dance traditions, the surrounding ecosystem, as well as local agricultural practices and crafts.
The project will find ways to visit and/or organize gatherings from traditional and contemporary forms of music and dance internationally, and will provide access and support for the process of empowerment and education, in order to build resilient local communities, able to adapt to ongoing change, distress and energy deficiency.
Satellites of the project will operate on a local level, to serve, support and inspire local music and dance traditions and to educate about possibilities to build sustainable self-governed communities.
Gothenburg, February 2016

Lars Schmidt / www.larsschmidt.org / passiveactivism (at) gmail.com
Multidisciplinary Artist, Improviser, Performer
Dipl of Applied Permaculture Design