The Dojo/The Farm
Feel free to share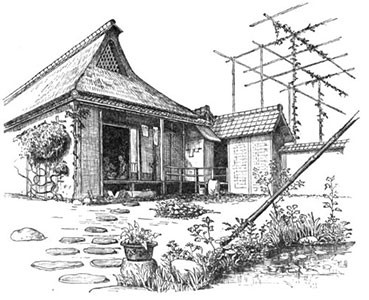 'Improvisation and Experimentation in/and the Arts , Regeneration of Nature, Contemplative Practices'...a group, a place
After quite some years of artistic and activist work, various collaborations, research, and time to hopefully integrate and embody, I am now looking to gather/join forces and the like-minded, and establish an actual living/working base.
I hope that the description below will give you a context and a framework.
Also I feel that the current pandemic is yet another hint for a radical rethinking, and that we need more spaces to develop embodied understanding, tools, skills and mutual support for this time of societal and environmental emergency, where we can learn how to cope with uncertainty and grief, while comprehending what living in service of all beings might mean and imply.
I have found that nature and the arts are great teachers and facilitators in that respect, so are contemplative practices.
Overall I would hope to establish or contribute to a place/project (of maybe 4-6 people?) that emanates qualities like simplicity, awareness and diversity.
Eventually, the design and the implementation of the project would work with principles and design-methods of regenerative and natural farming approaches.
That means:
• The design of the site will support and safeguard the life-supporting capacity of the air, water, soil and ecosystems.
• It will create / recreate conditions so that biodiversity can be sustained or redevelop.
• The project may create conditions for a diverse cultural life to develop – always in cooperation and consideration with the local conditions concerning the natural environment and the social/cultural structure of the area.
The place would be open to develop an international network and exchange in the realms of various artforms, philosophic, ethic and spiritual inquiry, earth restoration and regenerative farming methods.
I can see a dojo (a space for different practices), a small and eclectic library, maybe a dance and/or recording studio...
In fact, I provide/bring to the table a core selection for an eclectic library, a small recording studio with a variety of instruments, an international network in the arts, ecological and contemplative practice, as well as know-how and experience represented on this website (www.larsschmidt.org).
I can also see small conferences on themes within the realms of improvisation and the arts, ecology, science and ethics, contemplative understanding and traditions, as well as practices and philosophies of native cultures.
The project would be sustained through the network of friends and partners connected to it, through visitors/workshop participants and through the land itself.
Depending on the site, of course other and alternative possibilities can be envisioned.
I do not have the financial means to purchase a property, thus other ways have to be found!
Certainly, if there is an old house or farm that needs somebody to live in and breathe life into it, I am interested.
I am not tied to a specific place, though temperate climate zones would be preferred.
However, any sort of hints are welcome!
(Also if any collaborations might be in the process of forming)
Here are two inspirational projects/examples, outlining a (philosophical) framework:
Black Mountain College
Black Mountain College was founded in 1933 in Black Mountain, North Carolina.
It was experimental in nature and committed to an interdisciplinary approach, prioritizing art-making as a necessary component of education and attracting a faculty and lecturers that included many of America's leading visual artists, composers, poets, and designers.
The liberal arts program offered at Black Mountain was broad, and supplemented by art making as a means of cultivating creative thinking within all fields.
There were no course requirements, official grades (except for transfer purposes), or accredited degrees.
Students were also required to participate in farm work, construction projects, and kitchen duty as part of their holistic education.
The college was well known as an incubator for artistic talent. Notable events at the school were common.
Many of the school's faculty and students were or would go on to become highly influential in the arts. (Cy Twombly, John Cage, Robert Rauschenberg, Buckminster Fuller, Willam and Elaine de Kooning...)
https://en.wikipedia.org/wiki/Black_Mountain_College
Body Weather Farm
A farm founded by dancer and actor Min Tanaka together with a group of contemporary dancers from Tokyo.
"Tanaka founded Body Weather Farm in 1985 in the mountain village of Hakushu (outside Tokyo) to explore the origins of dance through farming life. Dancers who come to live there spend several hours every day doing labor in the fields, raising rice, vegetables and chickens, followed by many hours of daily dance training. The farm is a cooperative living environment, where everyone pitches in and everything is shared among participants. Members of the community learn new patterns of social engagement by taking part in the communal living environment. While throughout the process, the landscape seeps into their bodies and influences their art."
Thank you very much for your support and for passing on the info!
And please feel free to get in touch, also if there are further questions.
Sending my best regards,
Lars Schmidt
contact (at) larsschmidt.org