Art, Ecology & Education
2006 - 2013 // Working with Processes
-> Gallery on flickr
(facebook: this way)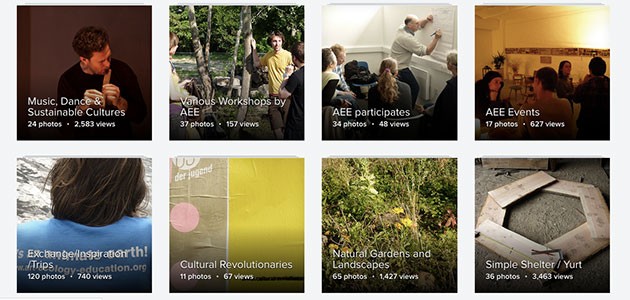 The intention of the project, which I started in 2006 in Berlin, was to provide and facilitate 'input and impulses for life-sustaining cultures.'
We shared in many ways.
There were art/activism projects, lectures, concerts, and workshops integrating dance, acting and deep ecology.
We participated in community gardening, inspired the first Berlin Transition Town Initiative, gave permaculture courses, and did a lot of international networking.
One central instrument was an extensive website, which finally had been hacked and severely damaged in May 2013. You will find the content via https://archive.org/
AEE has changed form. As a project it has found an end. However, its proposition remains:
'What would our human endeavors look like if we learned a new way of being in the world?'
- was AEE's central question.